Sacred Space Holding
Increase your
Confidence

  
Clarity &
Conversion

 
Sacred Space Holding


Increase your
Confidence

  
Clarity &
Conversion

 
A 5 Day Immersion into the Sacred Art of Spiritual Companioning
with

 

Tamala Ridge
In order to become an EPIC Space Holder, you must first be prepared to unlearn what you already thought to be true about holding space and take an internal journey to where you are still carrying stories, trauma and/or judgement

You cannot take anyone past where you are at
Space Holding is all about 

You

 and your willingness to 

release, realign and remember 

 who 

you truly are

 
You are a leader, coach, healer or practitioner committed to the path of service

You want to stand out in the ever-rising sea of healers and coaches

You desire to attract clients with a higher level of emotional intelligence because they are the ones who are willing to do what it takes to achieve results

You are ready to bust through your own upper limits of self-doubt, imposter syndrome and procrastination and begin to receive the abundance and success that you were born to create
Discover the true definition of Sacred Space Holding
Learn how to support your clients without giving advice or direction and get even more profound results
Get ready to let go of expectations and attachment to the outcomes of your clients 
Discover the 4 sacred tools that will transform your life and your clients
Get intimately acquainted with The Spiral of Ascension and how it will revolutionise your work
Find out what you are really addicted to and it's not what you think
Uncover the direct pathway to activate the Spiritual Empowerment of others
Learn how Spiritual Companioning will increase your capacity to serve and therefore your income and impact


Are you ready?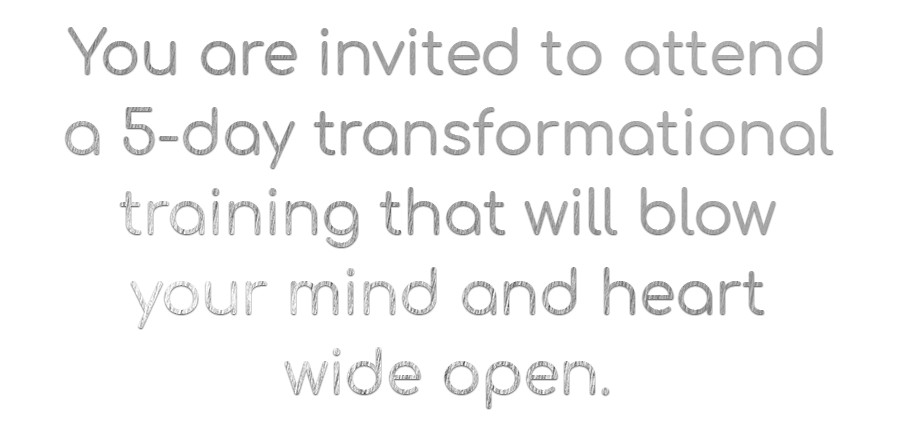 Are you ready?


5 x 1 hour live Trainings – be prepared to completely undo, reframe and re-discover what it means to support your clients to connect in with their own divine wisdom

---
Daily Journaling prompts – to embody and integrate the learning
---
Mindful Meditation – to activate your connection to your own intuitive self
---
Exclusive private Facebook Group – where all discussion and connection will occur
---
Lifetime access to all training and content 
---
Your Investment
$397 (+GST)
Join us now to experience
The sacred space holding techniques and practices that will see you standing out as a leader in your field

A huge increase in your magnetism to attract your ideal client because you will be releasing all that stands in the way of your ultimate success

An exponential up leveling in your credibility and income because you will become the coach that your clients crave.
Here's what people have said about working with Tamala
"Saying yes to Tamala's Spiritual Companioning Training was one of the best decisions I've ever made. For the past 10 years I've trained teachers, youth workers and career practitioners in coaching and supporting young people. This training has completely up-levelled my knowledge and healing approaches. Tamala has been one of my all-time favourite teachers. Her Spiritual Companioning philosophy and techniques have enhanced my professional and personal tool-kits in a significant way. Throughout the training I developed a rock-solid confidence in Tamala's exceptional ability to hold space, guide and provide support. Her expertise is deep and wide, and her style of teaching is both graceful and powerful. She has become a role-model for me in many ways, including as an example of how to show up in a real, open, grounded way while holding space and teaching with powerful presence."
Carina Frew
"I found Tamala when I was needing further support in my life. As a holistic practitioner, I knew what I needed, but was struggling to access the right support. From our first session together, I experienced such profound shifts in my own ability to hold space for myself, I knew it was something I wanted to delve deeper into. Her trainings have allowed me to consistently show up for myself so I could create better habits, as well as integrate all the knowledge of the practices. Throughout it all, Tamala was able to use her ability to gently guide us through with compassion, love, and humility. Her ability to hold space for us was so awe inspiring, it allowed me to not only become a better mother, wife, and person in general, but also inspired significant changes in the way I work with and support my own clients. I'll forever be grateful for the work Tamala is sharing. She is an amazing and generous soul, and her work is so important in centring the person as healer of their own journey."
Anna Grillo
"Tamala's programs are life changing! Tamala's wisdom, insight & enthusiasm for her sacred service is evident in every part her trainings. Tamala is the epitome of the new wave of feminine leadership & her integrity to live & breathe her medicine with intention is awe inspiring. I cherished & loved every moment of learning from her. I feel that I am such a different practitioner & person than I was when we started and that is mind blowing! Thank you Tamala from the bottom of my heart!"
Karlene Pass